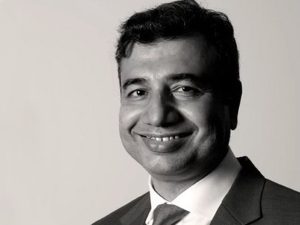 Dr. Malik is a Consultant Neurosurgeon at King's College Hospital, London, with more than 20 years of experience. He is recognized as a leader in complex spine surgery with specific expertise in minimally invasive, endoscopic, and keyhole surgery. He has pioneered several endoscopic spinal procedures, is one of few surgical references in the United Kingdom, and has established King's College Hospital as a training center for endoscopic spinal surgery, training junior doctors in these procedures.
He completed advanced neurosurgical training at The Royal Hallamshire Hospital and the University Hospital, Coventry & Warwickshire between 2001-2006. Following this, he obtained his Fellowship of the Royal College of Surgeons (SN) and then enhanced his experience by completing fellowships in complex spine and epilepsy surgery from University Hospital Coventry and King's College Hospital.
His area of expertise includes the assessment and treatment (both surgical and non-surgical) of all spinal conditions, including degenerative, traumatic, and malignant spinal surgery. Dr. Malik is an expert in the use of minimally invasive techniques for the treatment of neck pain, back pain, arm pain, and sciatica.
He is a well-established epilepsy surgeon partaking in the UK Lead Vagal Nerve Stimulator (VNS) Programme. He is part of the International Faculty for Endoscopic and Minimally Invasive Surgery Society for all aspects of spine surgery. He is a member of the International Society for Minimal Intervention in Spinal Surgery (ISMISS), the British Association of Spine Surgery (BASS), the European Spine Society, and the North American Spine Society (NASS).
Dr. Malik has published several peer review papers, abstracts, and book chapters and regularly lectures and teaches in workshops for Minimally Invasive Surgery and Endoscopic Spine Surgery.
.