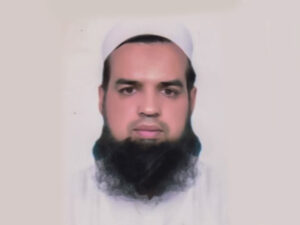 Muhammad Mehboob Alam is a consultant neurosurgeon and an Assistant Professor at the
POF Hospital, Wah Cantt. Dr. Alam received his MBBS degree from Ayub Medical College in
2005-2006 and later joined the Aga Khan University Hospital (AKUH) for his post-graduation
training in neurosurgery. He received an FCPS degree in 2014. He left AKUH and joined POF
Hospital, Wah Cantt in July 2015.

Dr. Alam has a working experience at one of the premier university hospitals in Pakistan and is
well versed in performing simple and complex neurosurgical procedures including both spinal
and cranial surgeries. He is keen to develop the POF Neurosurgery Department into a very strong
clinical department with equal stress on research and training.