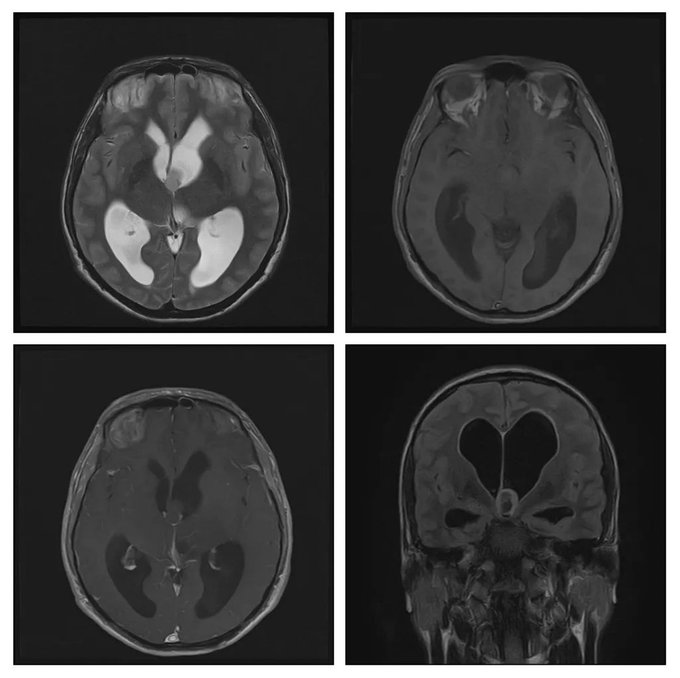 What is the most likely diagnosis?
Central neurocytoma
Low grade thalamic glioma
Choroid plexus papilloma
Colloid cyst
Ependymoma
Answer
Colloid cysts are commonly found at the Foramen of Monro/3rd ventricle. They appear iso- to hypo-intense on T1- and T2-weighted images, and seldom show thin rim enhancement on contrast (the enhancement is actually displaced septal vein quite often). On FLAIR it can have central hypointensity. The intensity of cyst on MRI depends on the amount of proteinaceous material.
Central neurocytoma commonly has an attachment with septum peullucidum, and Foramen of Munro is the most common location. But it often has heterogenous contrast enhancement, unlike colloid cyst.
Low-grade thalamic glioma would also have abnormal signals in the thalamus, and may extend into the 3rd ventricle.
Ependymoma and choroid plexus papilloma show avid contrast enhancement.