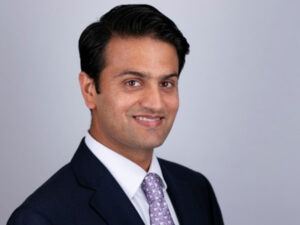 Dr. Zubair Tahir is an experienced consultant pediatric neurosurgeon, who is passionate about delivering the highest quality care to all children. He works as a consultant at Great Ormond Street Hospital (GOSH) and an Honorary Associate Professor at the UCL Institute of Child Health, London, UK. Mr. Tahir received his medical degree from the University of Punjab, Lahore. His neurosurgery training was at Aga Khan University Hospital, Karachi, during which he earned a fellowship from the College of Physicians and Surgeons (FCPS). He was admitted as a fellow of the Royal College of Surgeons, England in 2014 (FRCS).
Mr. Tahir is the recipient of the European board (FEBNS) and World federation certifications in neurosurgery. He spent one year at Alder Hey Children's Hospital, Liverpool to complete his pediatric neurosurgery fellowship followed by a second fellowship in epilepsy surgery at Great Ormond Street. Dr. Tahir is highly skilled in managing general pediatric neurosurgical conditions. However, he has a special interest and expertise in complex congenital and acquired spinal pathologies in children including pre-natal and post-natal repair of spina bifida, surgery for Chiari malformation, tethered spinal cord, and split cord malformation, spinal cord lipomas, and spinal tumors. He is part of a multidisciplinary team for the management of complex spinal deformities in children and regularly performs joint surgery with spinal orthopedic colleagues.
Dr. Tahir is a part of the complex epilepsy surgery team at GOSH. He offers comprehensive treatment for drug-resistant epilepsy including SEEG implantation, VNS insertion, lesionectomy, hemispherotomy, Corpus callosotomy, and brain tumor surgeries. Dr. Tahir has an interest in neurosurgical teaching and training. He leads the postgraduate education in neurosurgery at GOSH. He is also a faculty member in MRCPCH and FRCS examination courses. Dr. Tahir is an examiner on the University College London Medical School OSCE, PLAB, and European fellowship examination in Neurosurgery. He sits on the consultant advisory appointment committee to represent the Royal College of Surgeons (RCS). Dr. Tahir has received numerous national and international prizes and honors. At the end of his training, he received the Best Surgical Trainee Award and Excellence in Research Award from Aga Khan University. He got an Outstanding Performance Award in European Neurosurgery Examination. Dr. Tahir also receives the Young Asian Neurosurgeon Award presented by the Asian Congress of Neurological Surgeons (ACNS).