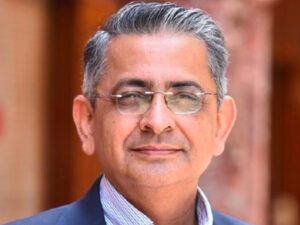 Prof. Syed Ather Enam, S.I.
MD, PhD, FRCSI, FRCSC, FRCS, FRCSG, FACS.
Prof. Syed Ather Enam is a U.S. Board-certified Neurosurgeon, a Professor of Neurosurgery, and Chair of the Department of Surgery at the Aga Khan University, Karachi. He has a Specialist Certification in Neurosurgery from Canada, an FRCS from Canada, an FRCS from Ireland, an FRCS from Glasgow (U.K.), and a Fellowship of the American College of Surgeons. He has been awarded several accolades and honors for his work in Pakistan and the USA, including the Physician of the Year medallion, Master Surgeon Award, Excellence in Neurosurgery Award, and the presidential award, Sitara-e-Imtiaz.
Dr. Enam has a strong interest in basic science research, with a Ph.D. in Neuroscience from Northwestern University, USA. He is a life member of Sigma Xi, a scientific research honor society, as well as the Founding President of the Pakistan Society of Basic and Applied Neuroscience (PASBAN), Founding President of the Pakistan Society of Neuro-Oncology (PASNO), Founder of the Pakistan Academy of Neurological Surgery (PANS), member of the Executive Committee of AANS-CNS Section of Brain Tumors (USA), and member of the Advisory Board of The Science Bridge. He has been the editor of several international scientific journals and has delivered numerous lectures globally on neurosurgery, neuro-oncology, and neuroscience topics. He is currently an examiner and advisory faculty member of the College of Physicians and Surgeons of Pakistan, and a Ph.D. supervisor for the Higher Education Commission of Pakistan.
He is actively involved in many clinical and basic science research projects and has authored more than 300 manuscripts, chapters, abstracts, editorials, and articles. His primary focus is the promotion of neuroscience and neuro-oncology in Pakistan.