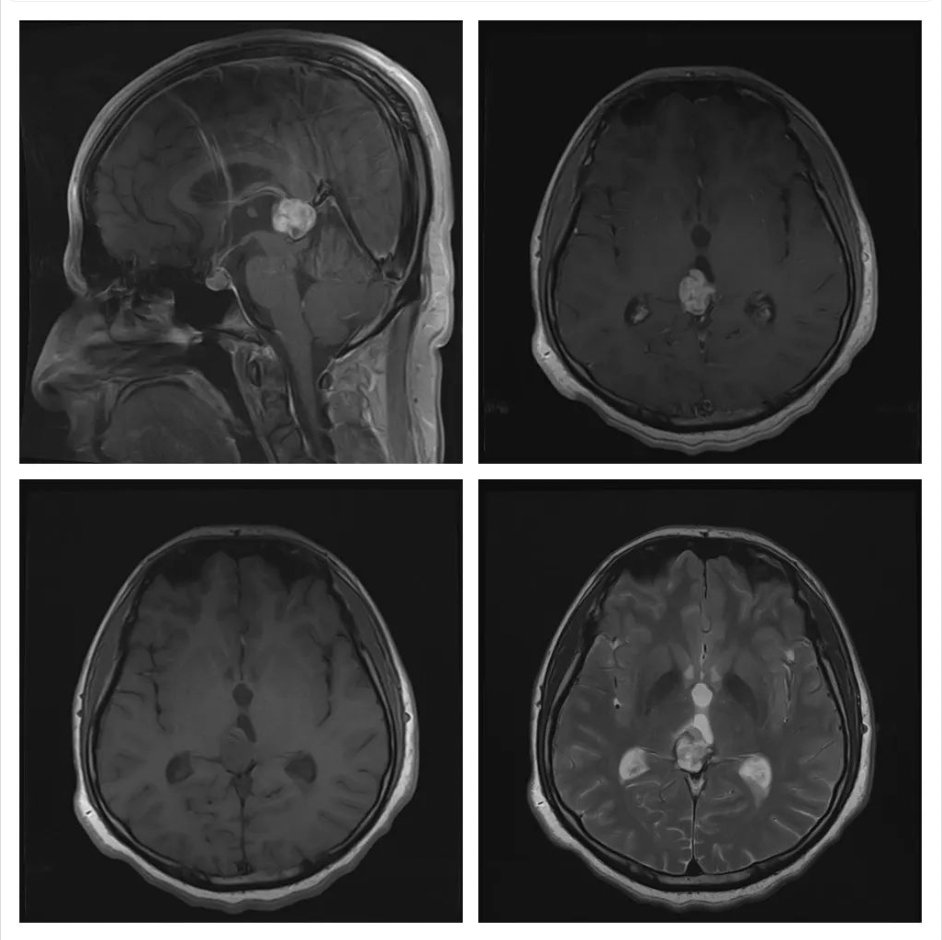 What is the most likely diagnosis on these scans of a 35 years old male patient who had presented with an intermittent headache for 2 years? The lesion has slightly increased in size as compared to an earlier scan done 1 year earlier.
Germ cell tumor
Meningioma
Pineoblastoma
Vein of Galen malformation
Glioblastoma
Answer
Congratulations to those who selected Pineoblastoma. This is one of the most common and aggressive high-grade tumors in the pineal region. It appears iso-intense on the T1 and T2 images with some cyst formation. It shows heterogeneous contrast enhancement.
Germ cell tumor occurs mostly at the age of 20 years or less. It is iso-intense on T1 and T2 images but shows homogenous contrast enhancement.
Meningioma is a close differential diagnosis in adults and also shows homogenous contrast enhancement.